On July 3
rd
, 2019, under the baton of maestro Sir Andrew Davis, the BBC Symphony Orchestra cooperated with mezzo-soprano Catherine Wyn-Rogers to present a musical feast for audiences in Beijing.
This concert began with the Beethoven's
Egmont Overture
, a symphonic epic about the heroic deeds of Dutch hero Egmont in the 16
th
century. Afterwards, mezzo-soprano Catherine Wyn-Rogers, who stars in many top-grade opera stages across Europe, presented Mahler's
Lieder eines fahrenden Gesellen,
whichfollows such a narrative clue that a young man's lover is taken away by force, so he has to seek after spiritual comfort in natural beauty. This work expresses the inner pain and never-ending wanderings of a young traveler perplexed by love. The moving singing of Catherine Wyn-Rogers and full-fledged elegant melody complemented each other, thereby wonderfully presenting refined and sentimental music by Mahler.
In the second half, Sir Andrew Davis and the BBC Symphony Orchestra played Shostakovich's Symphony No. 10. Under the baton of Sir Andrew Davis, the orchestra profoundly interpreted in-depth connotations of this work, and demonstrated the gloomy and sorrowful style to the utmost extent.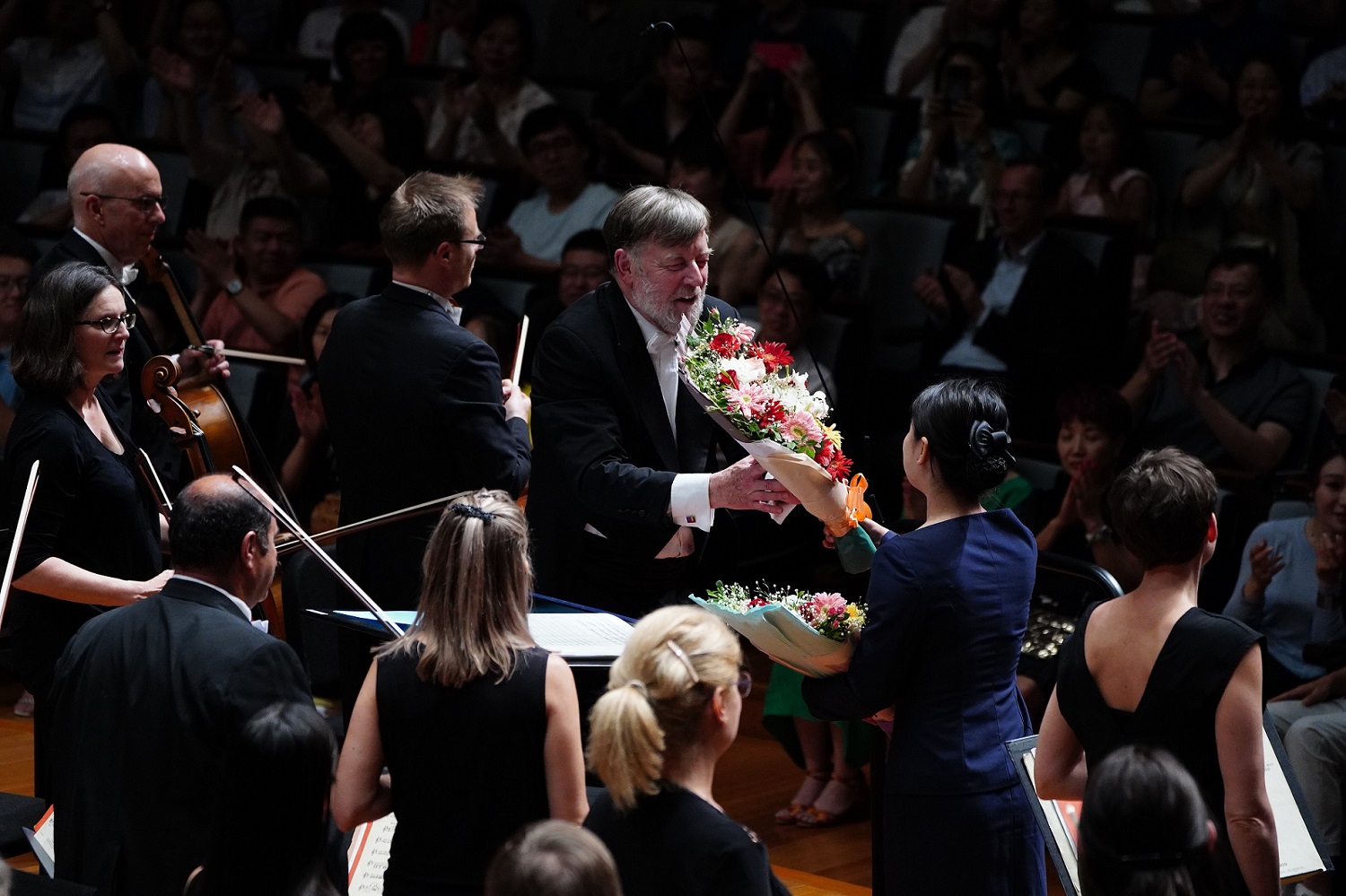 Photo by NCPA