As part of the programme of supporting events at this year's Beijing Music Festival, the KT Wong Foundation will present its annual Masterclass:In Conversation for 2018 examining George Benjamin's critically acclaimed opera Written on Skin. The masterclass will include an exclusive filmed video interview with the composer. This unique opportunity will allow the audience to understand George Benjamin's compositional process and early influences, plus also the challenges the opera presents both to the director, who will present a semi-staged version of the work as part of the Beijing Music Festival, and also the conductor, who will tackle one of the most complex of musical scores in the repertory.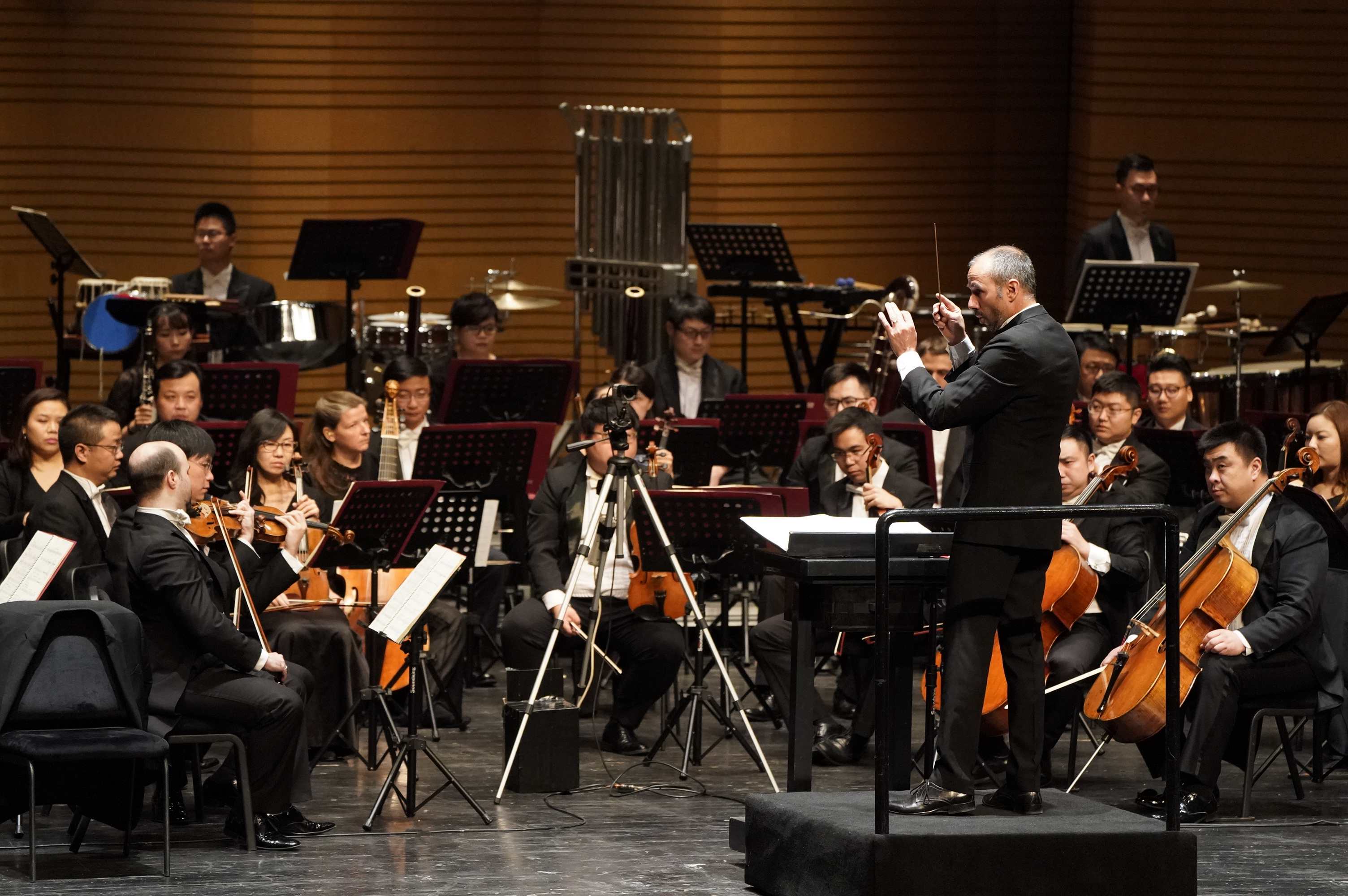 The series of Masterclass: In Conversation was initiated by the KT Wong Foundation in 2016 and co-represented with the Beijing Music Festival. The KT Wong Foundation has led the way in delivering boundary-pushing cultural, artistic and educational exchanges between China and the West since its launch in 2007. As well as a commitment to promoting cultural relations, the Foundation has also established itself as a leading supporter of young musical talent in China, Europe and the US.
The semi-staged concert of Written on Skin will be directed by Ben Davies and conducted by Lawrence Renes who will lead the Shanghai Symphony Orchestra at the Poly Theatre in Beijing.
Lady Davies said: "As a close friend of George Benjamin, I am delighted to support the Chinese premieres of this highly important opera at the Beijing Music Festival, and to open up the creative processes that sit behind its composition. I am incredibly proud to present this Masterclass: In Conversation and help shed light on the complexities of this incredible work and I hope that, as part of this project, the KT Wong Foundation will help inspire others to follow his work and possibly even his footsteps."
George Benjamin and Martin Crimp's Written on Skin is one of the most successful new operas of recent times. Since its premiere at the Aix-en-Provence Festival in 2012 it has been performed worldwide in numerous productions to widespread acclaim. The Royal Opera House's performances in 2013 of Katie Mitchell's original production were no different; it received five-star reviews across the board and was described as 'a musical masterpiece' by The Guardian and 'a serious and important work of art… music of genius' by The Telegraph.
Written on Skin draws on a 12th-century legend from Provence in the South of France about the troubadour Guillem de Cabestaing. Crimp's text pulls out the story's enduring themes of love, passion and violence, with a contemporary twist: mysterious 21st-century angels watch over the enfolding drama. Benjamin's strikingly beautiful score – compared to Pelléas et Mélisande and Wozzeck – moves with breathtaking agility from moments of heightened stillness to unmistakable brutality.