On January 25th, highlight performances in Guangzhou Opera House (GOH) in 2019 are published. He Ying, general manager of Guangzhou Opera House, delivered a speech. He introduced that over the past year, GOH has completed 367 performances and 222 activities, with more than 300,000 people participating. He said that year 2019 would be the opera year of GOH, with classic works coming on in succession, as well as the year of brand. The first Guangdong-Hong Kong-Macao Greater Bay Area Art Festival is being actively prepared, and an original opera "Marco Polo" will also be a part of it.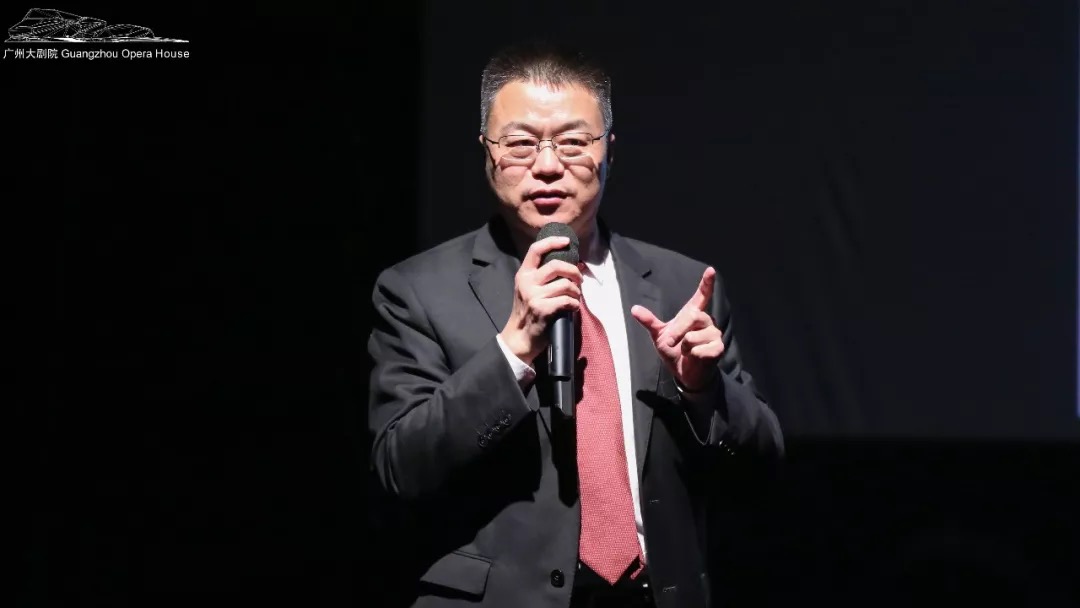 He Ying, general manager of Guangzhou Opera House was delivering a speech.
At the beginning of May, a Verdi Opera "Rigoletto" from Teatro Carlo Felice in Genoa, Italy will begin the year of opera as the proudest work of the 26 operas of master Verdi's life. Many classical arias are from this opera. As the first opera house to visit China, the Teatro Carlo Felice will come to Guangzhou Opera House for the first time. Another Verdi opera, "Un Ballo in Maschera", was presented by another world-renowned Italian opera house, the Teatro La Fenice
In early July, Mozart's classic opera "Don Giorvanni" will be the finale of the new Guangzhou Art Festival. It will be directed by Laurent Laffargue and co-produced by Guangzhou Opera House and Bordeaux National Opera and Campagnie du Soleil Bleu. In addition, the Chinese epic opera "Long March", originally created by the National Centre for the Performing Arts, will be first launched at the end of May in GOH.
The original opera "Marco Polo" of Guangzhou Opera House will also be invited by Teatro Carlo Felice in Genoa, Italy, this opera will be the opening performance of its performance season in 2019.
On June 6th, the Leipzig Gewandhausorchester will visit Guangzhou for the first time. Under the leadership of its music director Andris Nelsons, the orchestra will play Shostakovich's First Violin Concerto and Tchaikovsky's "Symphony No.5".